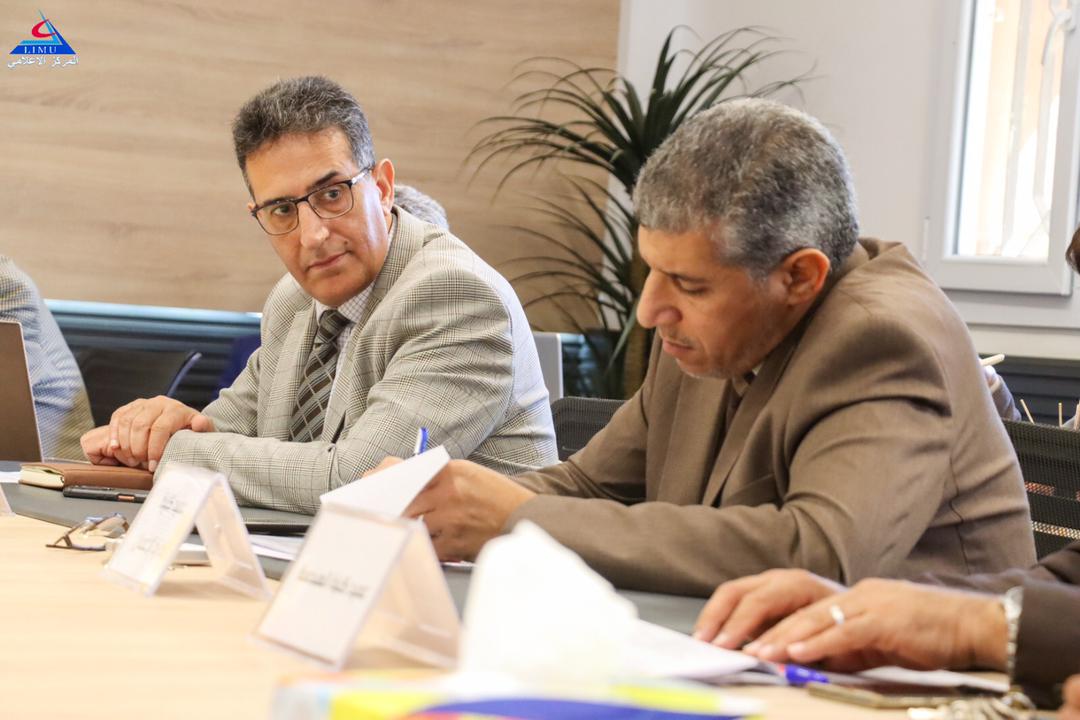 The University council held its regular meeting today, Tuesday, April 4, 2023, with the vice-Rectors, advisors, the registrar general, and the directors of departments and centers present. The meeting was presided over by the university president.
The Libyan International Medical University council meetings are distinguished by a high degree of transparency in bringing up all organizational and academic issues, giving all university leaders the opportunity to voice their opinions, scrutinizing everything presented, and subjecting everything included to deliberation and consultation in order to achieve the best results.
The conference today was primarily concerned with reviewing the postgraduate programs that have already begun and keeping track of efforts to start the remaining programs in the faculties of medicine and information technology. In this regard, the university president stressed that the basis of postgraduate programs are quality, conformity to standards, and efficiency, just as they are for approach and direction in undergraduate programs.